Complete Lymphedema Certification in 2023!
Presented by the Academy of Lymphatic Studies
As lymphedema awareness and diagnosis increases in North America, so does the need for Certified Lymphedema Therapists to meet the increasing demand for qualified professional to work with those affected with lymphedema.
Secondary lymphedema is often caused by trauma to the lymphatic system, such as surgery, injury, scarring, infection and radiation therapy. Post-mastectomy lymphedema of the upper extremity caused by breast cancer treatment is very common in the United States. Certified Lymphedema Therapists utilize their skills and training in Complete Decongestive Therapy to help those suffering from lymphedema improve their quality of life.
Treatment for lymphedema may be covered by insurance. Therefore, it is important to gain the correct diagnoses and referral to a Certified Lymphedema Therapist.
In this months edition, find out all about Certified Lymphedema Therapists and their Training!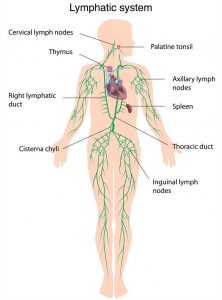 What is the Lymphatic System?
The lymphatic system is a network of vessels and nodes that are responsible for draining the substances that can not be drained, or reabsorbed by the blood. This happens via transporting lymphatic loads back to venous circulation. The substances that make up Lymphatic Loads in the body are, water, proteins, cell fragments, and long chain fatty acids.
What is Lymphedema?
Lymphedema is an abnormal accumulation of water and proteins in the interstitial tissue spaces. This accumulation happens due to a mechanical insufficiency of the lymphatic system caused by either disease from trauma, or genetics that cause the lymphatic system to not function normally. With a loss of optimal functioning, the system is unable to transport the lymphatic loads back to venous circulation and results in a high protein edema building in the tissues which leads to swelling.
What is a Certified Lymphedema Therapist?
A Certified Lymphedema Therapist (CLT) is a licensed healthcare professional trained in Complete Decongestive Therapy (CDT). Manual Lymph Drainage (MLD), Compression, Skin Care, and Exercise together form CDT. During their training, a CLT learns how to properly perform MLD to assist in rerouting lymphatic fluid around blocked areas, to healthy areas of the body to aid in decongestion. Compression the body with the use of bandages and compression garments to help maintain the work achieved with MLD during the session. Skin care is important in the training as having lymphedema increases the risk of infections on the skin. Exercise aims to promote and help the lymphatic system to aid in decongestion.
Who is qualified to become a Certified Lymphedema Therapist?
A Licensed healthcare professional such as Registered Nurses, Physical Therapists, Physical Therapy Assistants, Occupational Therapists, Occupational Therapy Assistants, Massage Therapists, Medical Doctors, and Chiropractors meet the qualifications to attend a training for Complete Lymphedema Certification, as per the requirements of the Lymphology Association of North America (LANA).
How to become a Certified Lymphedema Therapist?
To become a CLT, one will need to take an approved 135 hour training program on Complete Decongestive Therapy.  To be eligible to take the LANA certification exam, a training program needs to be meet the following criteria:
45 hours (

⅓

 of 135 hours) of content delivered in the following method: in-person OR asynchronous remote OR synchronous remote OR a combination of in-person, asynchronous remote, and/or synchronous remote
90 hours (

⅔

 of 135 hours) of content delivered: in-person OR synchronous remote OR a combination of in-person and synchronous remote
In-person assessment by the program director or program instructor of psychomotor skills MUST occur in the same physical space; remote assessment will NOT be accepted.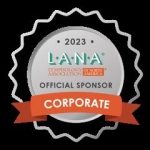 Information can be found on  the LANA website Click Here.
Taking the ACOLS Complete Lymphedema Certification Course?
The Complete Lymphedema Certification Course is an intensive 135-hour certification training for medical professionals to successfully treat and manage lymphedema affecting different parts of the body, as well as other related conditions.
Each course participant will be trained in the four components of Complete Decongestive Therapy (CDT) and the management of lymphedema affecting a variety of peripheral body parts – upper and lower extremities, head and neck, exterior genitalia, truncal swelling, pediatric lymphedema, post-surgical and post-traumatic swelling, lymphedema caused by chronic venous insufficiencies and other pathologies, lipedema and more. Upon completion of this course participants will be able to differentiate between a variety of peripheral edemas and understand the medical indications and contraindications of CDT. Furthermore the therapist will be able to establish a treatment plan for individuals with chronic extremity lymphedema and other conditions and perform the treatment accordingly. Class topics include the following:
Anatomy, physiology and pathology of the lymphatic system

Basic and advanced techniques of MLD and CDT

Treatment of primary and secondary lymphedema as well as related conditions

Introduction to the treatment of pediatric lymphedema, head/neck and genital lymphedema

Lymphedema bandaging techniques for upper and lower extremities

Decongestive exercises for lymphedema patients

Measuring techniques for edema (volumetric and circumferential)

Measuring techniques for compression garments (with certification) – JUZO, Solaris

Home maintenance and self-treatment for lymphedema patients

Hygienic skin and nail care for lymphedema

Indications and contraindications for MLD and CDT

Billing issues for lymphedema therapy
Students will first complete a 45-hour Home Study Program, followed by the 90-hour class for their live lecture and hands-on instruction. The classroom time is taught over 9 consecutive days. It requires only 5 working days and 2 weekends to complete. Participants can also split the course, attending the first 5 days, then returning within 6 months to finish the last 4 days of the course.
For more information Click Here!
References
https://www.healthdirect.gov.au/lymph-nodes
https://www.mayoclinic.org/diseases-conditions/lymphedema/symptoms-causes/syc-20374682