Read more about Academy of Lymphatic Studies Courses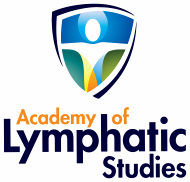 Get certified with the premier institution providing lymphedema management and manual lymph drainage training for medical professionals and therapists across the world. Since its founding in 1994, the Academy of Lymphatic Studies has been recognized as the premier source for Lymphedema Management Certification and training among medical professionals and therapists across the U.S. and Canada. Our nationally-renowned faculty board ensures that our Certification graduates have the highest success rates passing the LANA national certification exam for Certified Lymphedema Therapists, which is the gold standard of certification to treat lymphedema-related complications. Small classroom settings ensure focused discussion and plenty of time for hands-on learning.
Read more about Massage Therapy Schools in Arizona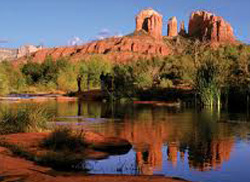 Located a mere twenty minutes from Downtown Phoenix, Mesa is the third-largest city in Arizona, set in a lively urban setting. Mesa's vibrant, historic downtown, is up and coming, and on Phoenix's new light rail line. Explore the Mesa Grande ruins, catch Major League Baseball spring training camps, hike the Superstition Mountains, or get wet at a nearby waterpark; there's always something to do. Also, the Mesa Arts Center provides an upscale performing arts venue and you'll have your choice of eateries, bars and coffee houses.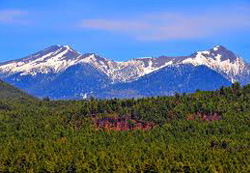 Our Flagstaff campus is situated in the heart of Downtown, a block from historic Route 66, within walking distance of coffee houses, restaurants, breweries, and bookstores. Flagstaff is blessed with big nature, abundant wildlife, year-round sporting activities, a thriving nightlife, and the Sunset Crater and San Francisco Peaks. Within a short drive one can hike elevations above 12,000 feet. This mix of natural abundance and city comforts is also just a short drive away from bustling Phoenix.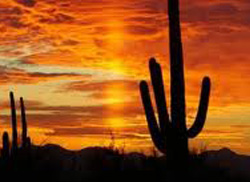 Located in the Historic Warehouse Arts District, our Tucson Campus is surrounded by coffee houses, restaurants, breweries, bookstores, and more. Aside from the abundant shops and eateries, there is an abundance of natural beauty as well since the City of Tucson is in the Sonoran Desert, near the Santa Rita and Santa Catalina mountains. There are plenty of opportunities for outdoor experiences like the Sonoran Desert Museum and the Saguaro National Monument, without missing the creature comforts of the city.